Near By - What our local area has to offer
---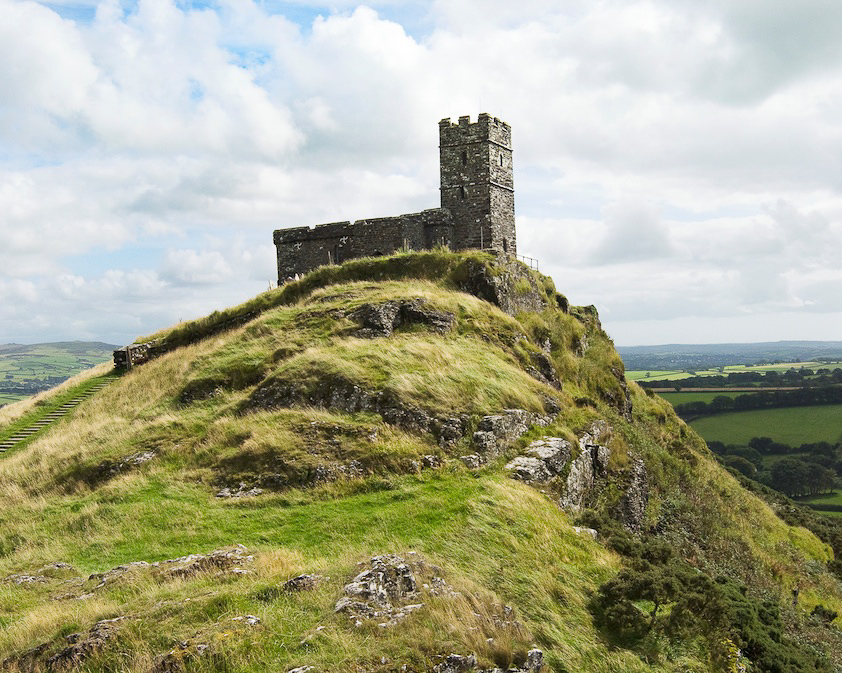 Hartwell is the perfect place if you just want to stay put and relax around the house and gardens, or perhaps explore one of the nearby public footpaths which take you variously across fields, through woods or over streams. But for those who want to go a little bit further afield, there are numerous activities and places to visit near by in both Devon and Cornwall. All of the following are between 5 and 30 minutes drive away (unless indicated otherwise):
Walks on Dartmoor
Country pubs and cream teas
Craft markets and antiques
Horse riding
'Tree Surfing'
Gentle canoeing
Vineyard tour and wine tasting
Historic Houses and gardens
Museum and Guildhall (local history)
Cycling
Archery
Steam train rides
Animal sanctuaries
Climbing wall and bouldering
Paint-balling
Fishing
Golf
Clay pigeon shooting
Sailing
4x4 off-road driving
Beaches (from 45 mins away)
Cliff top walks (from 45 mins away)
Surfing (from 55 mins away)
Full details of all the above are available at the house. In the meantime here are just a few of our favourites:
Local pub at Horsebridge (3 minute drive or 15 minutes walk)
The bridge at Horsebridge (1 mile away) has been connecting Devon and Cornwall since monks built it in 1437. It's an interesting bridge and a great place to see the River Tamar which represents the border between the two counties. The small 15th Century local pub, The Royal Inn is our local. It's a former Nunnery and well known for its excellent food.
Tavistock (12 minutes drive)
The attractive and historic town of Tavistock is only 5 miles away. Don't miss the wonderful Pannier Market which has been operating for over 900 years and still opens 5 days a week! The ruins of Tavistock Abbey, mostly destroyed by Henry VIII, are in evidence in various parts of the town if you keep your eyes peeled. There's a farmers market in Bedford Square on the 2nd and 4th Saturdays of the month selling some excellent local produce, and you'll find many small eclectic shops and restaurants around the town as well as several familiar high street shops and supermarkets. History buffs might enjoy the local museum or newly refurbished Guildhall with its excellent local history display which incorporates a visit to the former Tavistock Law Court. Plus you can visit 'The Wharf' for various film, music and theatre events. And there's always the Tourist Information Centre if you need some more ideas.   
Brentor (10 minutes drive)
The church on the top of a hill, St Michael de Rupe, at Brentor (pictured above) is an iconic Dartmoor landmark and is just a few minutes drive from the house. The short walk up its hill is worth it to see this tiny 13th Century church as well as the stunning 360 degree panoramic view of Devon and Cornwall.
Dartmoor (From 10 minutes drive)
The dramatic and beautiful landscape of Dartmoor is close at hand. The many tors (natural formations of granite rocks) are great favourites for walking to, and for climbing up - always worth it for fantastic views on a clear day! The nearest tors to us are probably Cox Tor, Staple Tor, Pew Tor and Great Mis Tor, or there's Widgery Cross on Brat Tor - all within a 30 minute drive from the house. And there are countless others throughout the moor. Alternatively there's Burrator reservoir, or the mystical Wistmans Wood, or perhaps the historic village of Widecombe in the Moor? Detailed maps are available at the house if you want to explore.
Tamar Trails (10 minutes drive)
A great local centre which has activities for adults and children alike. You can 'tree surf' by climbing and zip-wiring high up amongst the beautiful pine trees, while safely attached to a harness! Alternatively you can do some archery, hire mountain bikes or simply walk though these stunning trails through the woods, followed by tea and cake in their cafe. They also organise beautifully tranquil canoe trips on the Tamar river from Cotehele. www.tamartrails.co.uk
Kit Hill (10 minutes drive)
Just over the Cornish border, Kit Hill is a landmark that can be seen for miles around. So when you're there the views from it are far reaching - stretching from Plymouth, to the south Cornish coast, to Dartmoor and Bodmin and beyond. 
Endsleigh House Gardens (10 minute drive)
The gardens of Hotel Endsleigh (formerly Endsleigh House) are open to the general public and are well worth a visit. Designed by the acclaimed garden designer Humphry Repton in the early 1800s, this "RHS Partner Garden" stretches for 108 acres. See detils on RHS website here. Also a stunning location for a posh cream tea!
Morwellham Quay (12 minutes drive)
A good family day out is to Morwellham Quay where there's a restored Victorian dock with visitors centre and museum.  It brings to life how this busy mining quay used to function in its heyday. You can ride on the copper mine train, or see many traditional crafts being demonstrated. www.morwellham-quay.co.uk
Lydford Gorge (15 minutes drive)
The enchanting Lydford Gorge owned by the National Trust, makes a great place to visit for the fit and able. Once there, you can choose the length of your trail - anything from 45 minutes to a couple of hours, followed perhaps by a cream tea in the NT cafe? nationaltrust.org.uk/lydford-gorge/ You can also visit Lydford Castle up the road which was once the local prison. 
Alder Vineyard (20 minutes drive)
Visit this beautiful local Vineyard producing some excellent English wine. They do tours and wine tastings most days. And now with a great restaurant too. https://aldervineyard.uk/
Cotehele House (20 minutes drive) 
Owned by The National Trust, this attractive Tudor house has extensive gardens and is located next to the River Tamar. The historic quay here is stunning and a good place to take a boat trip along the Tamar to Calstock.  nationaltrust.org.uk/cotehele/
Buckland Abbey (20 minutes drive)
Set in a beautiful Tavy estate this one-time home of Sir Francis Drake (local boy made good) is now owned by The National Trust. It has many organised events throughout the year. nationaltrust.org.uk/buckland-abbey/
Tamar Otter and Wildlife Centre (30 minutes drive)
This Wildlife Centre near Launceston has several species of otter, deer and birds of prey, as well as meerkats, wallabies and chipmunks. Great for all ages but especially good for younger children. http://www.tamarotters.co.uk/
Miniature Pony Centre (40 minutes drive)
Also great for younger children is the Miniature Pony Centre in the heart of Dartmoor near to Mortonhampstead. They have many different animals including several Shetland ponies and Pigmy donkeys, as well as occasional Bird of Prey displays. Open from late March to late October.
Dartmoor Zoo (45 minutes drive)
The inspiration behind the Matt Damon movie "We Built a Zoo" (DVD at the house if you're interested!) this relatively small family run Dartmoor Zoo is worth a visit. It's located at Sparkwell, not far from Plymouth. dartmoorzoo.org.uk
The Coast (45 - 65 minutes drive)
There are several beaches within an hour drive of the house. One of the closest sandy beaches is at Whitsand Bay, in southern Cornwall. You can park at the top of the cliff and walk down the steps to the beautifully secluded beach which is unspoiled by shops or crowds. There is a great beach cafe and a couple of lovely restaurants near the clifftop. There are also some great sandy beaches in North Cornwall which are ideal for surfers - aim for places such as Bude, Newquay and Polzeath where you can get excellent beginners surfing lessons. This dramatic coastline is great for walkers too. There's Tintagel, also in North Cornwall, where you can visit the ruins of what is claimed to be King Arthur's castle. If on the other hand you're after fish & chips and a "kiss me quick" hat, you can head for somewhere like the busy fishing village of Looe, a short distance along the southern Cornish coast, or its quaint neighbour, Polperro.
Eden Project (55 minutes drive)
At less than an hour drive away, it's well worth spending a day at the Eden Project in St. Austell, Cornwall. You can either explore the various environments and climates that have been created within the eco-domes, or maybe take part in one of the many activities that are organised throughout the year. Check their website as there are often big-name concerts in the evenings too.